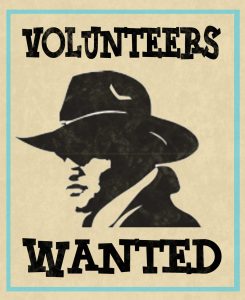 Your Sport needs you!!!!
We need volunteers – ROs & Admin – for the 2018 Irish Open to be held over the weekend of July 6, 7, 8 in MNSCI.
We also need people to help with the International Dinner & Celebrations to be held Saturday 7th in Tullamore and the Awards Ceremony to be held in MNSCI on Sunday 8th.
We will ask people to make themselves available in half days – so if you have a half day (or two or three) available over the weekend then please send a mail to competitions@nasrpc.ie – be sure to talk to others from your club and ask them to volunteer too.  It's a great experience, great craic, a great achievement to know you helped with such a large event and you learn a lot.
There will be a Pre-shoot held in MNSCI the previous weekend June 30th & July 1st – to facilitate those volunteering during the main match getting some, or all, of their competitions shot.
We will provide lunch and entry fee reductions for those volunteering – we will provide more details on that when confirming your schedules.
We will publish the Match Schedule in May to allow people to plan out their weekends shooting – Registration will open the first week of June – following the Phoenix meeting in England.
if you have any questions on taking part in the event drop a line to competitions@nasrpc.ie , where we will be glad to help.
National Association of Sporting Rifle & Pistol Clubs