Gallery Rifle – Ireland  – The 2019 IGRF World Championship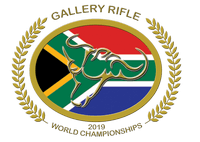 You will all have heard of Gallery Rifle, many of you will have shot it, and some of you may even have competed in it. It is shooting rifles freehand (no support) and Ireland has a very good track record in this sport. Talk to your club about getting involved.
Gallery Rifle:
Gallery Rifle is broken down into five main different subgroups.
GRSB – Smallbore Gallery Rifle – 22lr – Any action – Scopes Permitted
GRCF – Centrefire Gallery Rifle – Pistol Caliber Centrefire – Lever Action Only – Scopes Permitted
GRM1 – M1 Gallery Rifle – .30 M1 Carbine – Iron Sights Only
CGRCF – Classic Gallery Rifle – Iron Sights only – Lever Action Only – no OEM modifications – Pistol Caliber Centrefire
OGRCF – Open Gallery Rifle – Pistol Caliber Centrefire (Any Action BUT Lever Action) – Scopes Permitted
There are a number of disciplines shot in all of them, some better suited to different action types that others, some shorts and some very long matches.
The IGRF World Championship:
The international body for Gallery Rifle the International Gallery Rifle Federation (IGRF) hosts a World Championship every two years and it moves between the member countries.
In 2013 (UK) GRCF World Championship – in 2015 (Germany) Ireland took Silver and Bronze – and in 2017 (Ireland) Ireland won both the GRCF and GRSB World Championship against some very tough competition from the UK, Germany, South Africa and Australia.
The 2017 World Championship, held in Ireland, saw Individual World Champions being awarded for the first time – and again Irish Competitors won both – IPAPCs Ray Holohan is the current reigning GRSB World Champion – IPAPCs Jeff Kehoe is the current reigning GRCF World Champion. Again competition was fierce, extremely close, with Jeff in particular winning the GRCF World Champion on X's with less than one point separating him from South Africa's Flippie van Tonder.
2019 Sees the IGRF World Championship move to South Africa (October). The NASRPC will be fielding both GRSB and GRCF Teams and many individuals traveling to compete also. I'm sure Flippie will be looking forward to going toe to toe with Jeff again, this time with home field advantage. We all wait to see who will be crowned individual GRCF World Champion. We wish all the Irish contingent traveling the best of luck in both Individual Competitions.
If you are planning to attend the IGRF World Championship in South Africa please let us know. We need to provide data to SA Hunters on those attending from Ireland and it also affects team selection based on who will be available.
The NASRPC wishes to take this opportunity to thank all of you for your very generous contribution, via the Team Support Levy – in operation now since June 2018, which has allowed the NASRPC to offer the Team Ireland members a subsidy towards representing Ireland at the IGRF World Championship.
While this will not cover the cost of competing as a member of Team Ireland at the IGRF World Championship it should help ensure the NASRPC puts out the best teams we can.
After last weekends heat at the Donegal Target Club National all is down to Lough Bo on Sept 21/22 – you can see who is in the running for team selection – by looking at the GRSB1500 Leaderboard and the GRCF1500 Leaderboard.
It could be you!!!
After the results are issued after the Lough Bo National the the top five (qualified) shooters on each leaderboard are the teams that will represent Ireland in the World Cup.
The IRL column indicates if someone qualifies for Team Selection, if people are unavailable or don't qualify for selection, the next ranked person on the board will be substituted.
We will publish the teams for the World Cup soon after the Lough Bo National.
You can see who has been capped for Ireland in the past and how those past teams have shot, by looking at the IGRF GRSB Leaderboard  and the IGRF GRCF Leaderboard
If you have any questions on any of the above please contact competitions@nasrpc.ie and we will do our best to answer them.