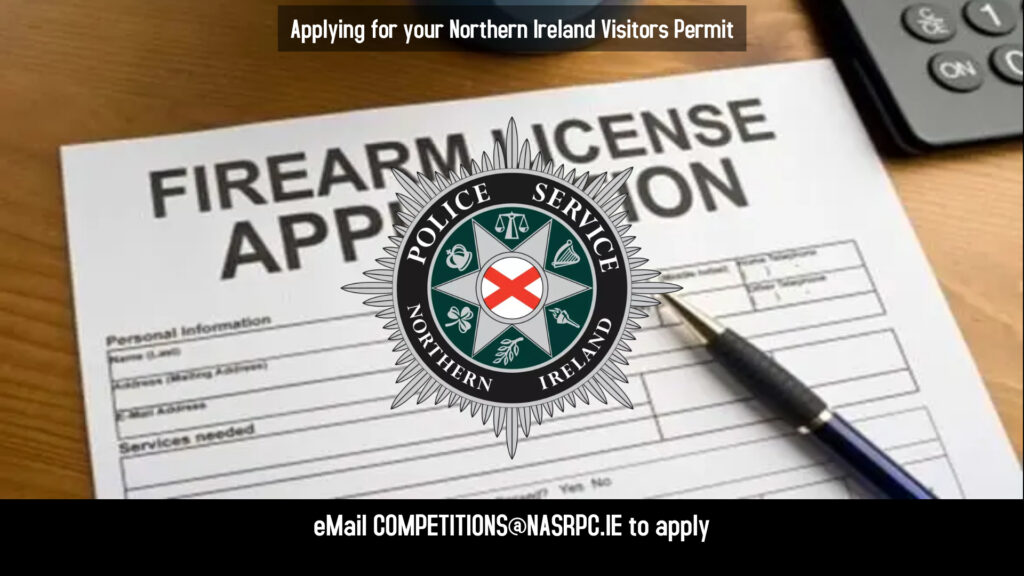 NASRPC will be holding two events this year in Bracken, Strabane.
Bracken National – 22nd & 23rd April
DTC National – 14th October
Anyone wishing to bring their Firearms into Northern Ireland will require a visitor permit from the PSNI.
NASRPC will collect application information and forward onto your sponsor in Bracken, who will apply to the PSNI on your behalf.
To apply, send the following information to competitions@nasrpc.ie
Name
Home Address
Phone number
Scan of both sides of the licenses you wish to have on your visitor permit (ensuring that none of them expire within the next 12 months)
Scan of all pages of your European Firearms Pass
Payment of €20
We will store this data securely until your Visitor Permit has arrived, at which point we will destroy the data.
Your PSNI visitor permit will be valid for one calendar year, or until any of the Irish licenses on it expire, whichever comes first.
If you do not have a current European Firearms Pass – simply drop into your local Garda station with a passport photo, and your licenses and ask for a European Firearms Pass.