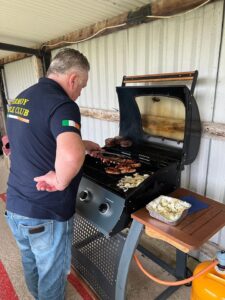 Results – Fermoy Rifle Club – April 2023
And that's a wrap for the 3rd event of the 2023 season in Fermoy Rifle Club.  Special thanks to everyone in FRC for running such a great event all weekend, all the Range Officers, Stats Office crew, and the fantastic barbecue.
Match results can be found here, Scoring Challenges will be accepted until midnight Wednesday the 5th of April.
Our next event will be at Bracken Shooting Club on the 22nd & 23rd of April, match notice and pre-registration coming soon.
Just a reminder, if you follow NASRPC on Facebook you will find photos albums posted from each event.