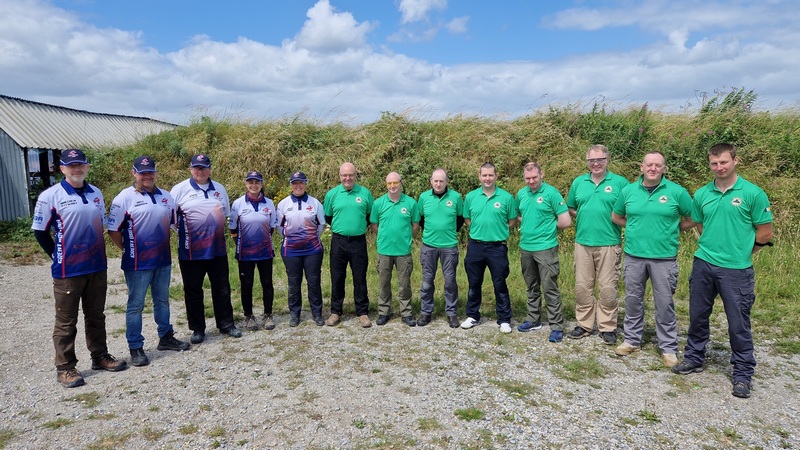 Results – Irish Open – 2023
Thank you to everyone who competed in, helped out, and made a great success of this years NASRPC Irish Open at Midlands National Shooting Centre.
First off, we need to thank a long list of people who contributed to a very successful event. Starting with JP, Anne, Tony, Brian, and everyone else in MNSCI for facilitating the event, preparing the ranges, and welcoming all of our visitors.
Thanks to John, who kept everyone fed and watered all weekend, yet still managed to find time to RO, and shoot a few details to bag a medal or two in the process.
To the GB Gallery Rifle Team who travelled for the IGRF International match, and to compete in a variety of competitions over the four days, and very successfully too. As always, great ambassadors for their Sport, their Clubs, and the NRA.
And to everyone who volunteered as range officers, we had four days of competitions, with four seasons of weather to keep things interesting. There are far too many people to mention individually, literally dozens of you volunteered, but every single one of you were invaluable to making the event a success so thank you.
We seen a number of performances to note and personal bests, again far too may to list with over 600 competition entries in the results, but we did see two new all time National Records being set,
-Han Yan scoring 291.009 in Smallbore Pistol 25m Precision, besting the previous record of 289.011 by MMcCandless set in MNSCI May 2018.
-Mark Nolan scoring 847.057 in Smallbore Pistol GP85, besting the previous record of 845.047 by MMcCandless set in FRC June 2019.
We had two IGRF International matches on Saturday for Smallbore Gallery Rifle, and Centrefire Gallery Rifle. Ireland took Gold, and UK took Silver in both events with very strong performances from both teams, in very challenging windy conditions.
See the full match results, including International and Aggregate results.
Again thanks to everyone who helped and who took part, we are already looking forward to next year's NASRPC Irish Open which will be held in Fermoy Rifle Club, Co. Cork, on the first weekend of July 2024.
Our next event on the calendar will be BRC Shooting Club from the 21st to the 23rd of July, match notice and pre-registration coming soon.
Finally, just a reminder to follow our Facebook page for future match notices, a to see the Irish Open 2023 photo album.