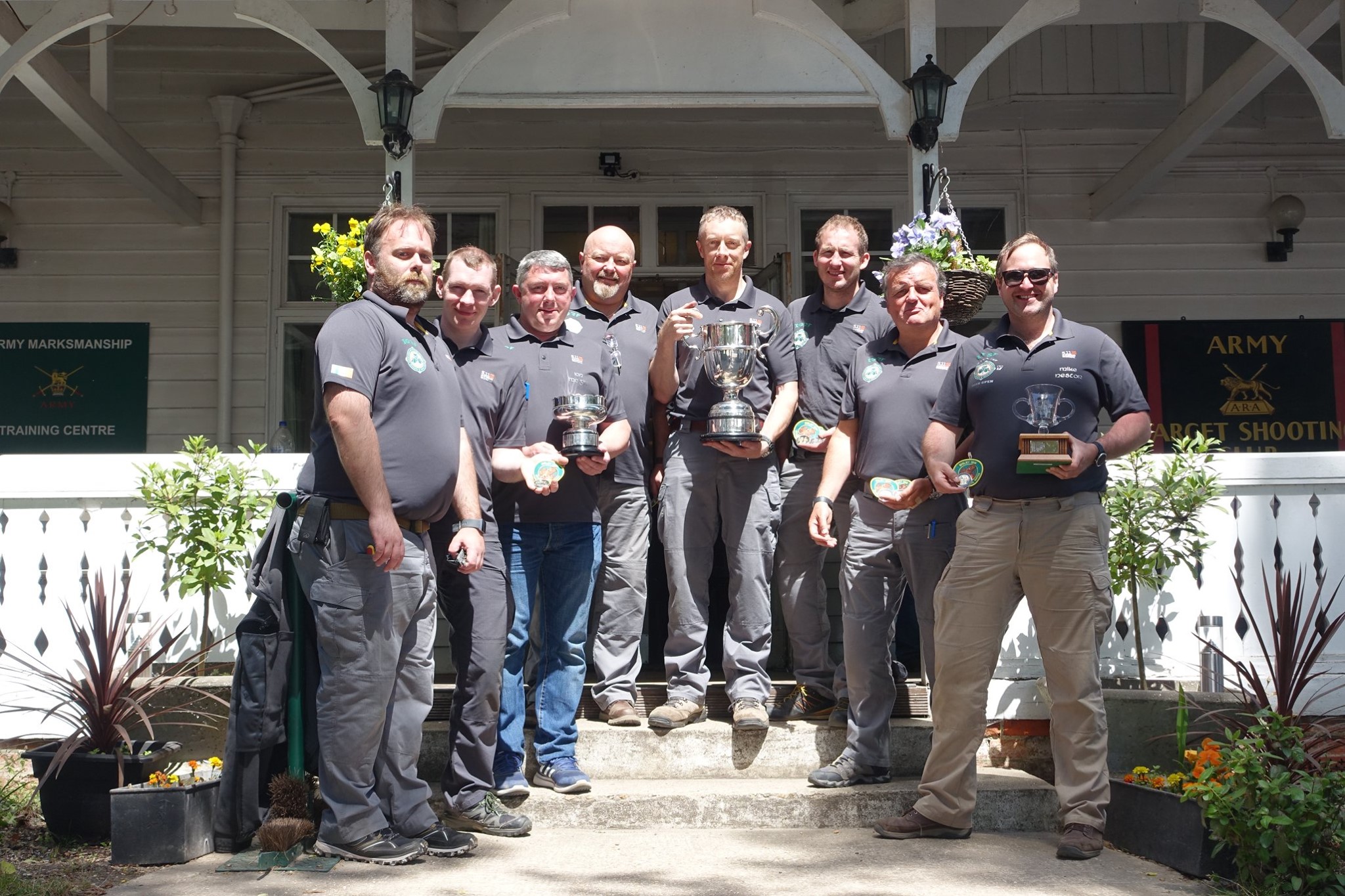 Gallery Rifle teams have won Gold in Centerfire and Silver in Smallbore at The Phoenix IGRF International competition held at Bisley Shooting Grounds UK today (Monday). Team Ireland face their next international at the Irish Open in July and defend their World Cup title this October in South Africa.
Centerfire Team : Len Regan. (MNSCI) Daniel O'Flaherty (Lough Bo) Mike Nestor (MNSCI) Pat Grimes (MNSCI) Ray Holohan (IPAPC) Sub : Ian McGill (MNSCI)
Smallbore Team : Len Regan. (MNSCI) Daniel O'Flaherty (Lough Bo) Mike Nestor (MNSCI) Mike O Grady (An Riocht) Ray Holohan (IPAPC) Sub :Karl O'Brien (Hilltop)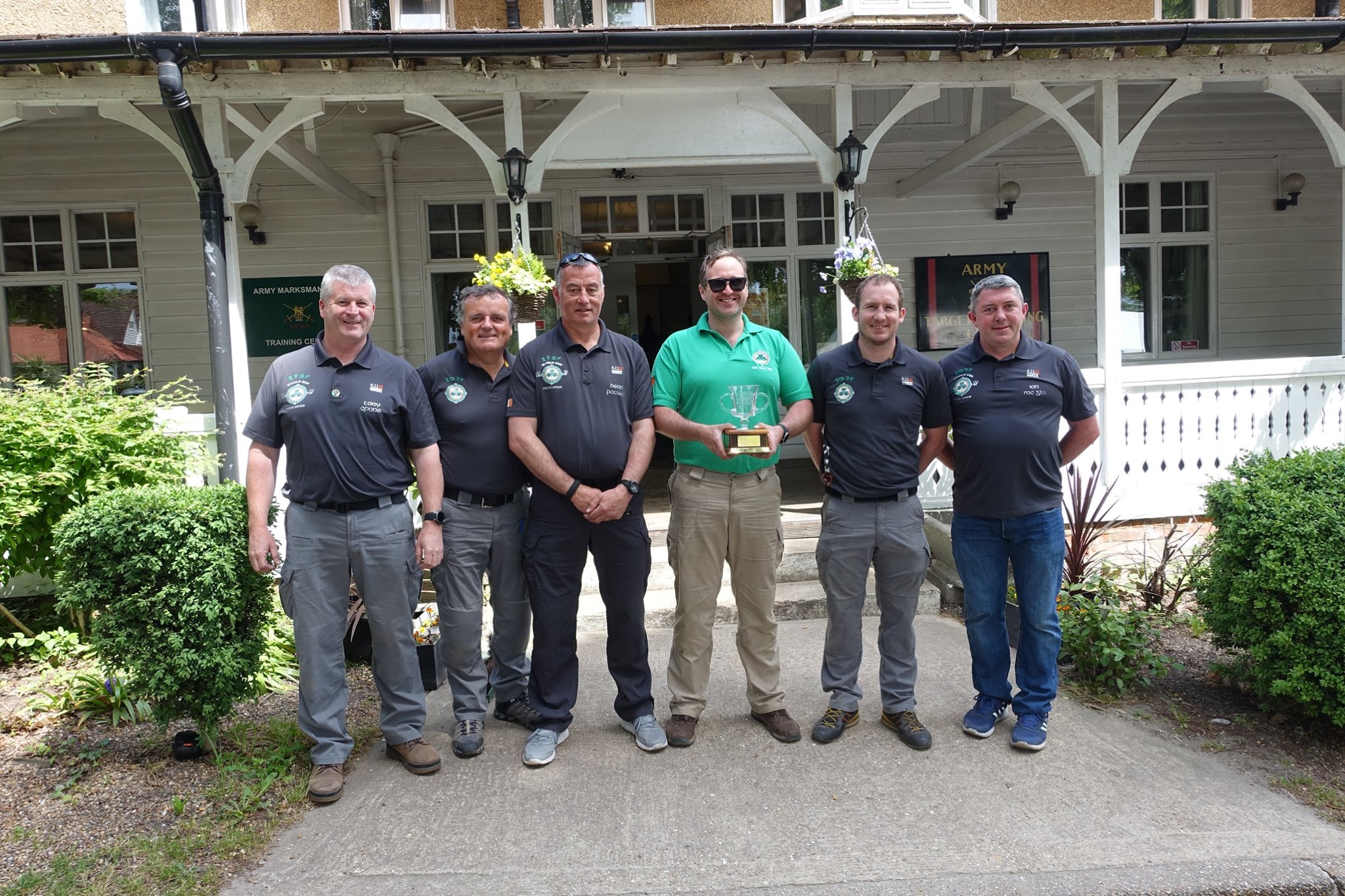 Target Shotgun Ireland bring medals home again with Silver in Semi-Auto and Manual.
The NASRPC Irish target shotgun team attended the Bisley international this weekend representing Ireland against the GB team and the BDMP German team in a contest that was hotly contested with many highs and a few lows and much was learned by all. There were teams in both manual and semi disciplines and all provinces were well represented in this fast growing sport.
The competitions were shot on paper targets at varying distances and this time in very hot and sometimes windy conditions , this will of course be great practice for South Africa as target shotgun has been confirmed for the IGRF world championships in October so training will start in ernest especially as the South Africans were at Bisley taking great interest in all the teams. The experience of team GB paid off as they took gold but the Irish teams were delighted with their silver medals in both disciplines and of course the three individual gold medals won by Dean Parker and Mike Nestor in the Embassy Cup and Tony Quane in the Long range.
The target shotgun teams would also like to congratulate the gallery rifle teams who won gold and silver in their events and all the other Irish shooters who won medals and standards over what was a great weekend.
Team Ireland Shotgun Semi : Tony Quane (MTSC) Dean Parker (MTSC) Mike Nestor (MNSCI) Daniel O'Flaherty (Lough Bo) Martin Brown (MNSCI) Len Regan (MNSCI)
Team Ireland Shotgun Manual : Tony Quane (MTSC) Dean Parker (MTSC) Ian McGill (MNSCI) Mike Nestor (MNSCI) Daniel O'Flaherty (Lough Bo) Martin Brown (MNSCI) Ross Pratt-O 'Brien (MNSCI)