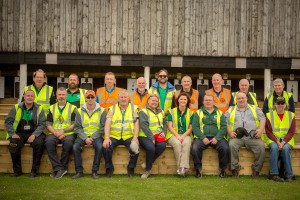 Well, hopefully everyone has come back down to earth after a very enjoyable 2016 NASRPC Irish International Open.
Everyone here at NASRPC headquarters is, to coin a phrase, shattered. We all worked hard and played hard over the weekend and wouldn't have it any other way.
The guys in the stats office tell us they have a couple of scoring challenges to sort out and will publish the results this weekend. Then there will be a 2 week arbitration period. During that period people have a final opportunity to query or challenge their results and any issues will be rectified.
Our sincere thanks to everyone who made the match happen – there are so many we don't want to go listing them all – you know who you are – these events could not happen without you. Harbour House, the O'Brien Family and their members, as always, went above and beyond to make this event a credit to the country,
Jeff McCann and his team deserve special mention for slaving over a hot computer all weekend. We're sure his fingers must be worn down to a nub after entering the ~1280 scoresheets. Fantastic effort Jeff.
Of course the greatest thanks must go to you, the competitors. Over 250 of you shot the match. Think of that in terms of the number of competitors at ANY sporting event.  You are why the NASRPC exists, why our clubs exist and why so many people work so hard to make our sports great.
We saw a lot of new faces at this years event and saw some new blood in the medals. Many of us may be long in the tooth and can often come across a bit grumpy or jaded after a few days in the trenches – but to have someone come in with their first international scorecard or a personal best or someone get on the podium and collect their first medal makes it all worthwhile and reminds us all why we do this.
There were a lot of ear to ear smiles this weekend.
We are already looking forward to the 2017 NASRPC Irish International Open which will include the IGRF World Championships and will, no doubt, be ever bigger and better.
We will have a full match report in the next newsletter.
See you on the range.
NASRPC