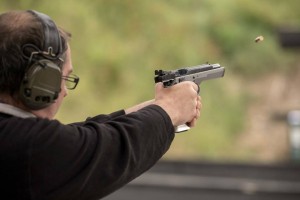 It's been a long time since we have pushed a public update.
Hopefully, with restrictions on the wane due to the rollout of the National Vaccination Programme we can all get back out shooting this summer.
Many Ranges will have re-opened and many clubs are reporting new memberships.
You should take the opportunity to remind your friends and family what a great sport Target Shooting is – and invite some of them them to come to your club to try their hand, when they are happy to.
If we all did that, we could see a big jump in memberships in our clubs.
When you get back … please be considerate of everyone working on the ranges and everyone else shooting on the ranges – we're all easing back into it…
---
NASRPC National Competitions will resume on June 12th & 13th in An Riocht in Co. Kerry.
It will have been a very loooooooooong 38 weeks since the last National Competition.
We will push out the match notice and more information in the next fortnight.
---
This years Irish Open had to be deferred to 2022, due to ongoing travel restrictions which led to other Countries teams not being able to commit.
The 2022 Irish Open will again be in Bracken, Co. Tyrone the weekend of July 1st-3rd.
This year … Bracken will, instead, be hosting a National in July over the weekend of the 3rd and 4th.
---
Following that, on the weekend of July 24th & 25th –
BRC, Co. Dublin will be hosting a National Competition
Which will include The Kiel Cup, a club team event including Prone Rifle & Metallic Silhouettes.
---
After that, on the weekend of August 14th and 15th,
ECSC, Co. Wicklow, will be hosting a National Competition.
---
Then on the weekend of September 4th and 5th.
MNSCI, Co. Offaly will be hosting a National Competition.
Followed by the Annual trip west to the Lough Bo National, in Sligo,
on September 25th and 26th.
---
So, keep fingers, toes, and everything else crossed that there will be no further restrictions and we will all have an opportunity to practice and shoot in club events and in National events this summer.
We will try to have more regular updates to you from now on.
For now …… it's just great to be back on the range!!
NASRPC